WE THE PEOPLE OF WEBSMARTZ
TODY

WORDPRESS IS

MOST

POWERFUL

WEBSITE

DESIGN PLATFORM BECAUSE, OF ITS WIDE RANGE OF

REACHES,

WE INTRODUCE TOP NOCH WORDPRESS THEMES, PLUGINS, WIDGETS FROM

WORLDWIDE
Requirement for creating WordPress Website
Supported Plugins

Social Networking (Facebook, Twitter etc)

Posting & Reposting in Social Network

SEO (Yoast Seo)
FREE WORDPRESS BLOG SETUP
All that You Need to Build a Successful Blog 
We help you set up your blog for FREE, so you have the correct design, and the best devices to develop your blog. We even the odds for amateurs.
WordPress is an online, open source website creation tool written in PHP. It's probably the easiest and most powerful blogging and website content management system (or CMS) in existence today.
Learn WordPress from scratch straight to your inbox please subscribe to our newsletter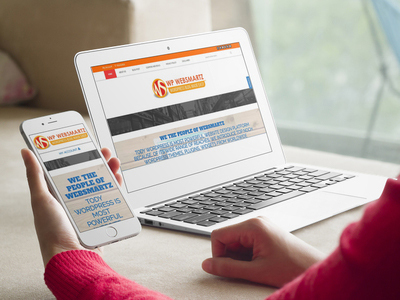 A Step By Step Guide to Migrating Your WordPress Website To A New Web Host Moving your site to another host (Migrating WordPress Website) can be an overwhelming and upsetting knowledge, yet it doesn't should be. Many individuals are looked at the need to move...
Hey! Download free SEO E-Book
Learn Briefly about Search Engine Optimisation (SEO)
* Website Analysis * Client Requirements * Keyword Research * Content Writing * Website Optimization * SEO Submission * Link Building * Reporting